I'm Md Abu Jubaer Piash WordPress Developer.
Front-end developer specializing in WordPress development since 2012 including remote working experience with few agencies since 2015. Developed 500+ custom websites and WordPress theme for clients ranging from small businesses to large corporations and online stores.
Get a Free Quote
My Portfolio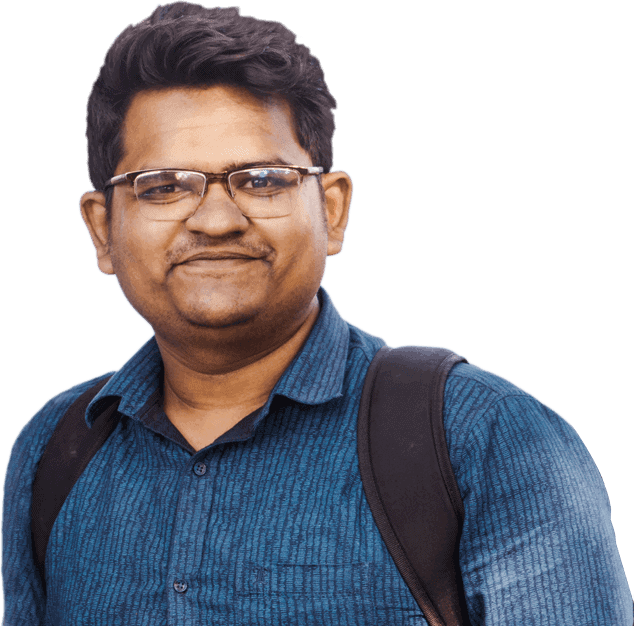 Portfolio
Developed 500+ custom websites and WordPress theme for clients ranging from small businesses to large corporations and online stores.
WordPress Developer (Remote)
2014 – present
Krack Media LLC
Building custom responsive WordPress site from any design files (PSD/AI/XD/Sketch) using any builder or build custom sites from scratch.
Rebuilt website using WordPress, reevaluated and modified all pages for improved usability and SEO
Sysadmin tasks included launching websites, configuring mail servers, and installing SSL certificates
Offering customer support through an email ticketing system.
Website speed optimization
Recovery hacked websites
Freelance WordPress Developer
2012 – present
Upwork.com
PSD / XD / Sketch / Design to Pixel perfect responsive HTML Conversion
WordPress Website Design.
Build custom WordPress theme from scratch or using builder like Visual Composer, Divi Builder, Elementor, Beaver Builder.
Custom Woocommerce theme Development.
WordPress Theme Customization.
WPML Expert.
WordPress Bug Fixing.
Web Hosting Migration.
WordPress speed optimization.
Basics
HTML5, PHP, CSS3, LESS, MySQL, JavaScript, jQuery, AJAX, Bootstrap, Responsive Web Design
WordPress
Custom themes and plugins, child themes, hooks/filters, shortcodes, post types, page templates, custom fields
WP Plugins
Including WooCommerce, Advanced Custom Fields, Gravity Forms, Custom post type UI, WP Rocket, Yoast SEO, Rank Math, Revolution slider, WPML

WP Builder
Divi Builder, Beaver Builder, Elementor, Visual Composer, Gutenberg
APIs
Including Google Maps, YouTube, Facebook, Instagram, Vimeo
Graphics
Photoshop, Illustrator, XD, Sketch, Figma

Server/Hosting
DNS, Hosting, SSL, Basic VPS management, email

SEO
One-page SEO, Off page SEO, Keyword Research, Building amazon affiliate sites
Md. Abu Jubaer Piash is amazing! His integrity and skills are second to none. He has helped me on several projects, and I will continue to work with him as long as possible. He always delivers projects on time and under budget. His knowledge is outstanding, and his communication during projects is top notch. I would highly recommend him for any projects you may have.
Kelly Ross Kerr
Experienced Marketing Director
Thankfully I found Piash. He has handled the theme coding for some of our WordPress powered websites. He has always delivered on time and with a great final product. I am very particular about the details. Whenever I find anything from his beta version that I think needs tweaking, he has always addressed it quickly and to my complete satisfaction. If a problem was found a week or two later, he jumped on it to fix it.
Eric Lammers
Owner, Krack Media Web Design
Md. Abu Jubaer Piash is a great developer! He is quick, professional, and able to make recommendations for simple fixes and complexes builds. He exemplifies great problem solving skills and I would highly recommend him!
Curt Cimino
President at Epion
Piash and I have successfully worked together on multiple projects. He consistently offers practical solutions to exceedingly complex projects. His web development skills are matched with a great personality. I'll continue to work with him far into the future.
Steve Paduchowski
Senior Interactive Designer
As a web developer Md. Abu Jubaer is professional, accommodating and highly skilled. I would recommend him for any large or small task without hesitation. He gets the job done right!
Sue Cluff
Business Development at yourcollegetown.com
Master of Science in Computer Science and Engineering
2016 – 2017
Islamic University3.35 out of 4.00
Bachelor of Science in Computer Science and Engineering
2012 – 2015
Daffodil International University 3.88 out of 4.00
Diploma in Computer Technology
2007 – 2011
Jessore Polytechnic Institute3.80 out of 4.00